How To Find Ford Recalls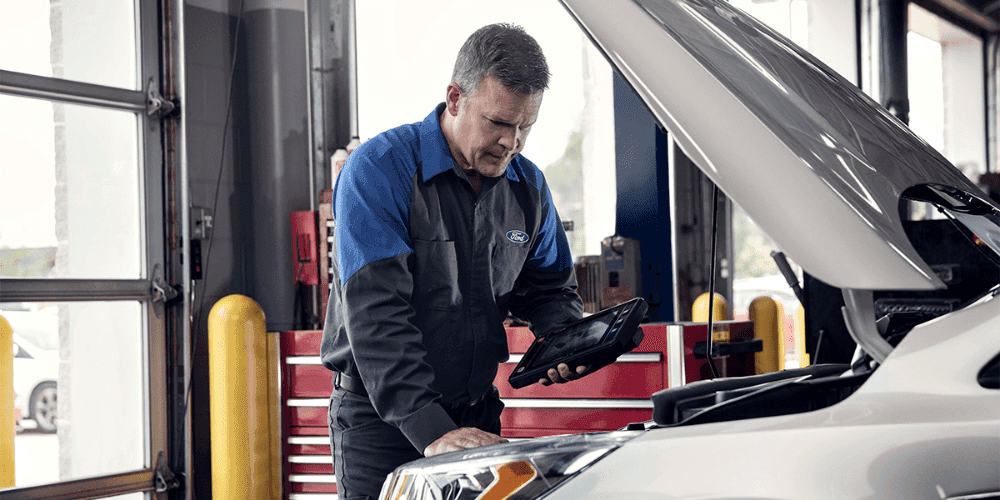 ---
Roanoke drivers often have many questions about Ford recalls and if they apply to their current vehicles. Motor Mile Ford is here to help give more information on Ford recalls, how they can affect you, and how Motor Mile Ford can help you determine if your vehicle has a recall on it. Read more below to learn about your options and the steps involved to learn if your Ford vehicle has a recall.
What is a Recall?
Recalls are official announcements by a manufacturer about a specific model or trim(s) that have been determined to have ongoing potential issues that may affect the vehicle. These issues usually need to be remedied before they affect the vehicle or cause larger problems. Recalls can involve specific components of a vehicle or larger components, ranging from small parts like windshield wipers to potential safety issues like brake pads.
The good news for Blacksburg drivers is that you're not responsible for any costs involved in recall repairs for your vehicle. Manufacturer repairs are covered at no cost of your own, so you don't have to worry about any hidden costs when you bring in our car for recall repairs. You may pay for the opportunity to schedule service on your vehicle while you bring in your car for recall repairs. A recall repair is a great opportunity to keep up with your vehicle's maintenance schedule.
Where Can I Search to Find Any Recalls on My Ford Vehicle?
There are some different ways you can learn if your Ford vehicle has a recall on it. You can contact the Motor Mile Ford Service Department at 540-381-8612 and have an experienced service advisor or manager to see if there's a recall on your vehicle and schedule an appointment to have your vehicle repaired at no cost to you.
You may also receive a letter from the Ford Motor Company in the mail letting you know of an existing recall on your vehicle that needs to be addressed. Different recalls may come with different options for you as a consumer. You can also search by VIN number to see if there's a recall on your specific vehicle.
Motor Mile Ford Can Help You with All of Your Recall Questions!
Still curious or concerned about your vehicle? Contact us today to learn more about Ford recalls and if your vehicle is eligible for any no-cost repairs due to Ford recalls. Our trained staff is always ready to help you with your maintenance needs, and we'll make sure you leave our service center with a safe, road-ready vehicle.